Planning your first ski holiday can be intimidating, especially if you've never tried it as a child. I have only been a couple of times myself, but I can't recommend it more. It is a truly magical experience that everyone deserves to experience at least once. Magical! You have no idea how much I regret not learning to snowboard while I was still at university.
Where to start? How much does it cost? What equipment do I need? How long will it take me to learn? Is it safe? How early should I start planning? I had so many questions before my first time! This article is aimed at UK residents who are considering going on their first ski/snowboarding holiday.
Overall cost
Let's get this out of the way. Ski holidays are expensive! You need to be comfortable spending about a £1000 before you go about planning one. A cost breakdown is shown below. You may also need another £300 or so to buy all the clothing, but it is not a recurring cost as you can use all of the same stuff again for multiple trips. If you are psychologically ready to spend that much money, then the planning process will be a lot more enjoyable.
| Item | Cost (€) |
| --- | --- |
| Accomodation | 300 |
| Ski pass | 250 |
| Ski equipment | 150 |
| Lessons | 200 |
| Travel | 250 |
| Insurance | 20 |
| Indoor lesson | 80 |
DIY approach vs all-inclusive holiday
You could just book an all-inclusive holiday with a tour operator like Crystal Ski Holidays or Inghams rather than making all the individual bookings yourself. I'd recommend that you compare costs for both approaches before selecting the one that works for you. Sometimes it may be cheaper to do it yourself, and other times not. Of course, it's also a lot more convenient to have someone else organise your holiday for you!
How fit do I need to be?
You don't need to be an athlete to try skiing/snowboarding. However, I would recommend getting some exercise in the months leading up to the trip. Skiing and snowboarding can be quite demanding. Your fitness level will dictate how easy it will be to hit the slopes day in day out. Concentrate on developing your cardio and leg strength. Lots of running and squats/leg exercises at the gym should do the trick.
PS - You should really exercise regularly whether or not you are going on a ski trip. They say it's good for you.
Select a time
Christmas/New year holidays are peak times for ski holidays. So, avoid those if you can! Generally, the earlier you go, the more snow you will get. Thus, the best time of the year to go on a ski holiday is from January to mid-March. However, try to avoid the school holidays: Easter and February half term as they will be pricier.
Select a resort
There are hundreds of ski resorts out there. I have only been to a couple so far: Val Thorens and Les Arcs, both in France. I preferred the latter as it felt more friendly, had excellent instructors, and better snow. I'd recommend just browsing around, and selecting a beginner-friendly resort. Try not to get bogged down in the details of choosing a resort. Just pick one and go with the flow :P You could start here.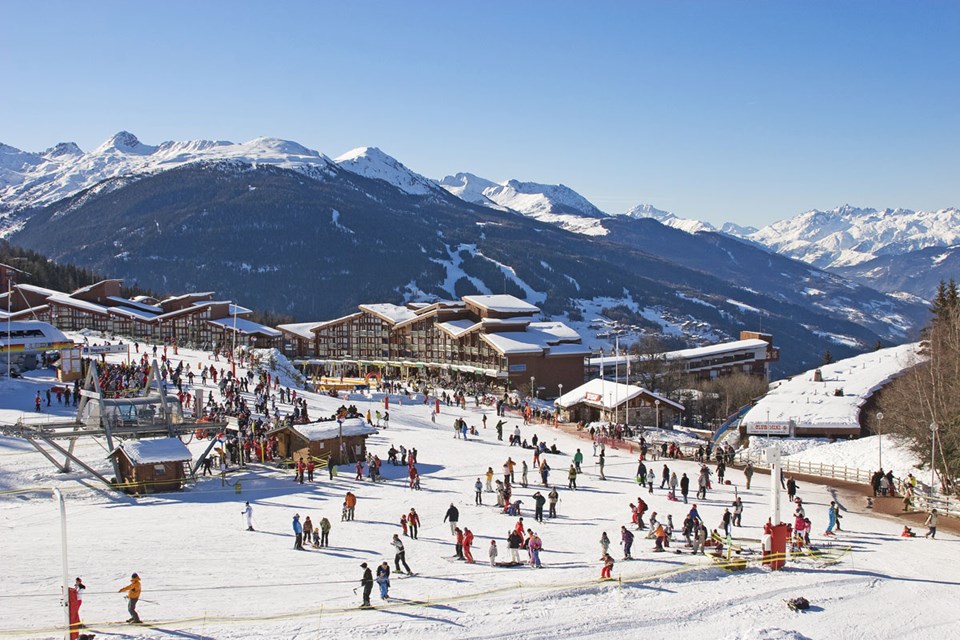 Things to book in advance
Once you have selected a time and place, the next step is to book the essentials. Aim to do these things at least three months before your trip to keep the cost under control.
Accomodation
Accommodation can vary widely in price. Since we want to keep costs low, let's set aside €300 for six nights' accommodation. When booking accommodation, consider the following:
Is there a ski lift nearby?
Is there a ski school nearby?
Are there groceries/other shops nearby?
Bear in mind that some accommodations offer a deal that includes a ski pass and equipment hire.
Ski pass
You will need a ski pass to access ski lifts. Generally, people put the ski pass in a pocket on their ski jacket such that it's easy to key in at the barriers without having to take the card out. Some resorts may give you access to a larger ski area, i.e., access to more ski lifts, for a bigger price. If you are a beginner, it's unlikely you will need access to the larger ski area though.
Ski passes will cost about €250.
Equipment hire
Companies like Skiset, Intersport will let you book their ski equipment in advance. Once you have settled in into your accommodation, you will have to go and collect your ski equipment from the shop. Top tip: Make sure you get boots that are a good fit.
Allow €150 for hiring a ski/snowboard, boots and a helmet.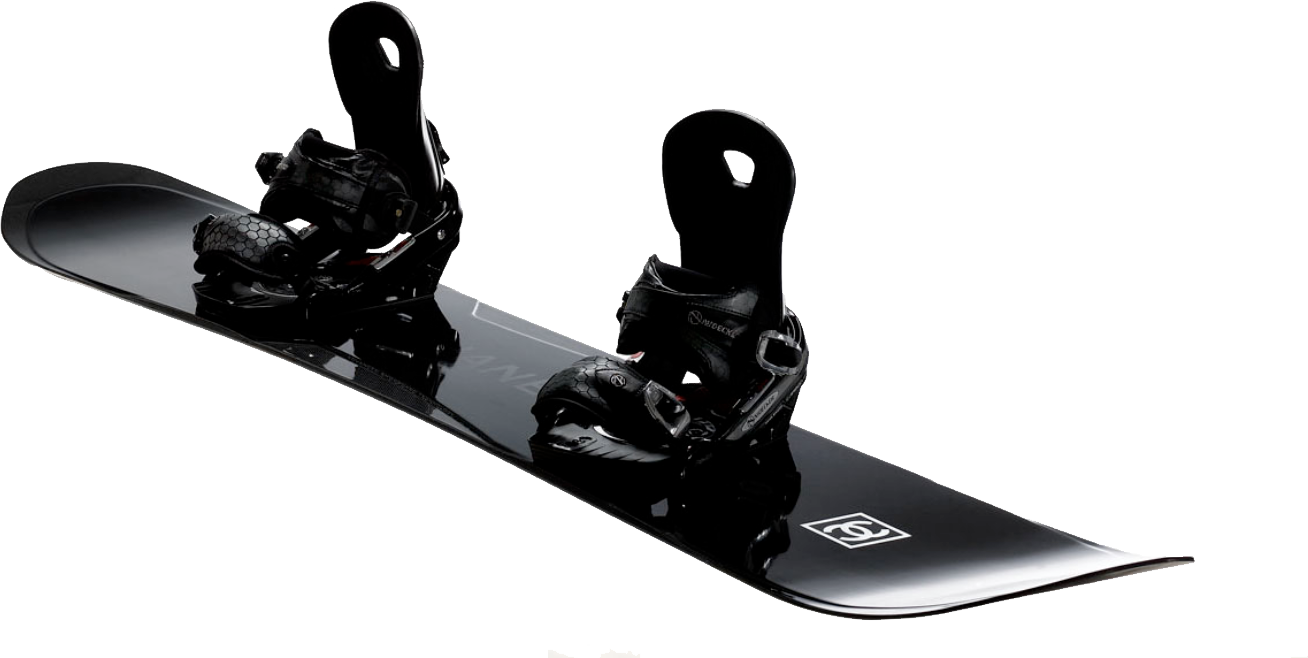 Beginner lessons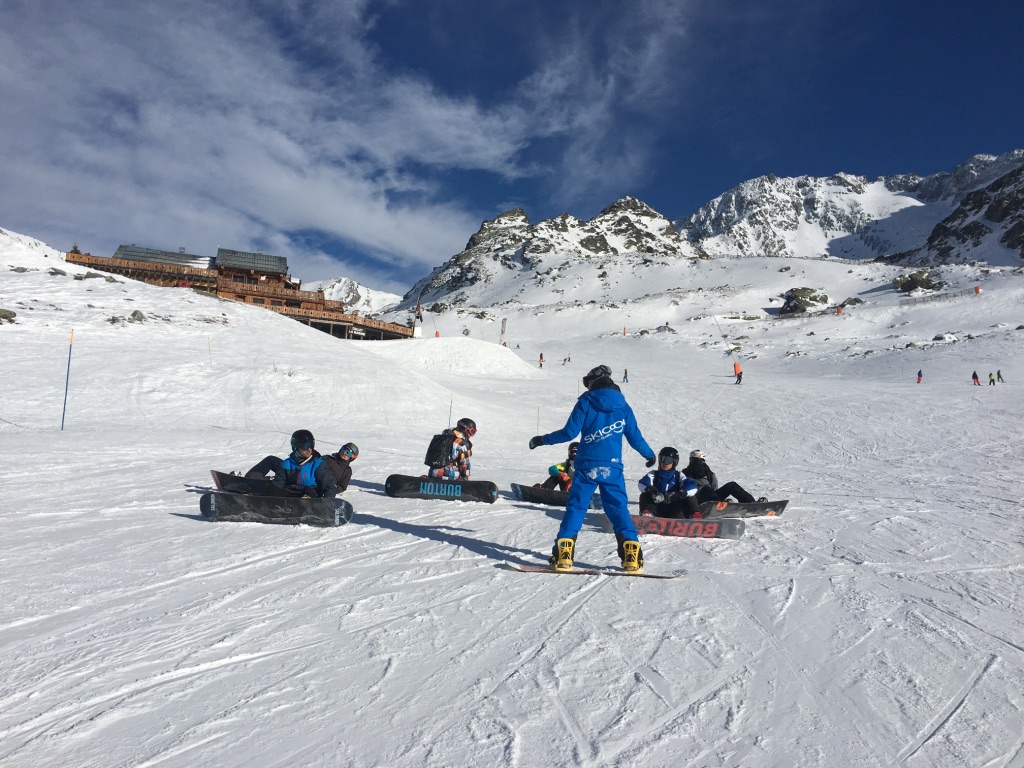 I highly recommend taking lessons. What's the point of spending so much money if you are not learning how to make the most of it? I recommend signing up for half day group lessons in the morning for the entire duration of your stay. In the afternoon you can practice what you have learnt in the morning.
The lessons will set you back about €200.
Travel tickets
Sort out your to and fro journeys ASAP as ticket prices will rise the longer you wait. There are two comparable options for getting from the UK to a European resort. Eurostar or a flight. I'd recommend comparing times/prices/convenience etc. for both options and selecting whatever works the best for you. I prefer taking a flight to Eurostar because the seats in the trains are generally too uncomfortable to get off to sleep. Don't forget to plan how you are getting from the airport/station to the ski resort and back.
The journey there will cost you about €200 whether you fly/take the train. The transport to/from the ski resort should be around €50.
Insurance
Make sure you have a European Health Insurance Card which will cover you for state-sponsored health care in some countries. In addition to the EHIC, you MUST have a winter sports travel insurance to cover against all costs of medical treatment including mountain rescue. Skiing/snowboarding is a risky business. However, it's important to make sure the risks are only to your health and not to your bank account :P
Insurance will cost you about €20.
Indoor lessons
About a week or so before your trip, go on an indoor lesson at the nearest snowdome. I recommend a three-hour lesson rather than a full day lesson. You will probably be too exhausted for any more learning after three hours. The indoor experience will not only help get your confidence up for the journey there, but it will also give you a comfortable head start compared to the other students in your first lesson at the resort.
A three-hour indoor lesson will cost you around €80.
Things to buy in advance
You'll need some layers that you can take on/off depending on how cold it is. Bear in mind that temperatures can vary widely. It could be freezing cold at one point and then warm and sunny sometime later! Base layers help wick away moisture and are your last line of defence against the cold and the snow. You will also need salopettes (a fancy name for ski pants). Salopettes help keep the heat in and also keep the water/snow out. You will also need a ski jacket for the same "double duty" purpose. However, sometimes it can get too hot for a ski jacket. So, it's worth carrying a waterproof jacket to replace your ski jacket for those sunny days. Carry a fleece jacket with you to use as a mid-layer if it gets too cold. You will also need a small, sturdy backpack to hold your waterproof jacket, your fleece jacket, a bottle of water, lunch, phone etc.
You will need special socks that are crease-free to wear on the slopes. If you have creases in your socks, they will cause blisters and pretty much ruin your experience. For your hands, I recommend layering up with some thin inner gloves and ski gloves around them. Slip a pair of hand warmers under your inner gloves, and your hands will remain warm all day long. Protect your neck and face with a winter buff. The ski helmet will keep your head warm most of the time, but carry a knit cap with you too just in case. You also need ski goggles to protect your eyes from the cold and the sun.
If you are going skiing, you might be able to get away without needing any protective gear. However, I'd still recommend it just in case you have a bad fall. On the other hand, if you're going snowboarding, you are guaranteed to fall countless times. The pain can affect your confidence and slow your progress. A bad fall could even end your holiday prematurely! Therefore, I highly recommend investing in some padded shorts, knee pads and wrist guards.
When you're not on the slopes, you will also need a good pair of walking boots to manoeuvre around the snow-covered/icy ground. While snowboard boots are fairly comfortable to walk around in, ski boots are absolutely horrendous.
For most of the clothing items, I'd recommend getting something cheap and affordable from Decathlon. If you can borrow/steal from a friend, that's even better! There is no point splurging on expensive things when you don't know what your priorities are. After your first trip, you will have a better idea of what you want to invest in.
To recap, you should have the following things:
Waterproof jacket
Fleece jacket
Knit cap
Walking boots
If snowboarding, also get:
Padded shorts
Knee pads
Wrist guards
Difficulty level and progression
A piste (rhymes with feast) is a marked ski run or path down a mountain. Pistes are classified according to their difficulty. The European piste classfication is as follows:
Green - Easy
Blue - Moderate
Red - Intermediate
Black - Difficult
The piste map will have this colour coding so that you can select the runs at an appropriate level of difficulty for you. See this Les Arcs piste map for example. Ski lifts, represented by straight black lines on the piste map, take you up to the top of a ski run. You need to use the piste map to plan which ski lifts/runs you will be using. You don't want to get caught at the top of a black run with no other way to get down the slope!
Whether you're skiing or snowboarding, you'll probably progress beyond the green and onto the blue runs very quickly. If you're a fast learner, you may even be comfortable on some of the red runs by the end of your first week. Take it at a pace that you're comfortable with as your safety is what's most important.
A typical day at the resort
Ski holidays are typically a Saturday-Saturday affair. You'll probably arrive at the resort sometime in the afternoon on a Saturday. Once you drop your luggage off, it's worth heading to the rental shop and getting hold of your ski/snowboarding equipment. You can spend any remaining time exploring the resort with your friends/family or getting some rest if you're tired from the journey there. I usually go through the piste map and mark out some of the ski routes that I want to cover in that week.
In the morning, you will meet your instructors at the designated meeting point. You will have lessons for the first half of the day. After your lesson, you can have your packed lunch or eat at one of the many restaurants.
In the afternoon, you can practice what you learnt in the morning by trying out some of the ski runs. Make sure to plan out your routes so that you can make it back to your accommodation before the ski lifts close in the evening.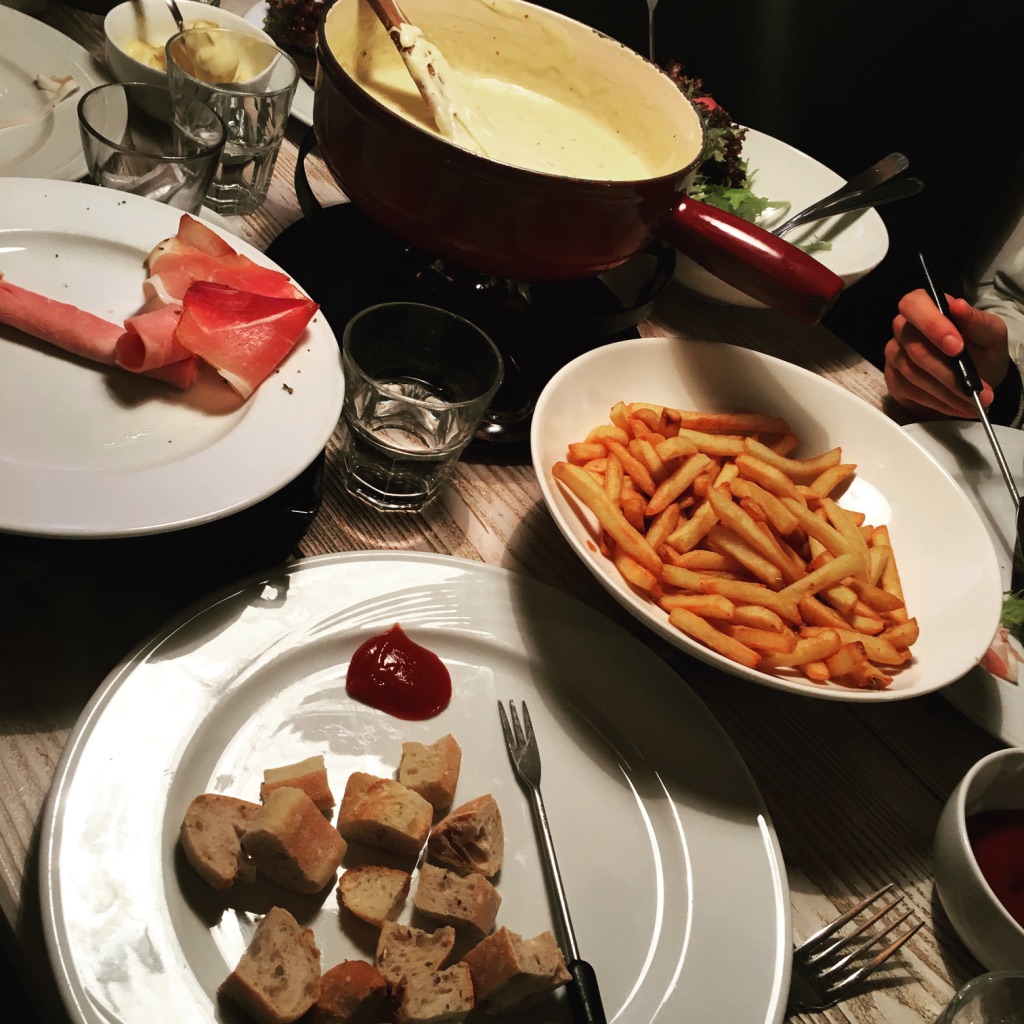 Après ski is French for "after ski," and is a general phrase to describe the social activities in the evening. You can have food and drinks at the various restaurants and bars. You can party all night at the different clubs. You don't need to dress up or anything for this; expect to see people still wearing their ski pants and jackets. If you'd prefer something more low key, there may be swimming pools or hot tubs where you can relax. For some people, après ski is an integral part of their ski holiday, maybe even more important than the time spent on the slopes. Honestly, I'm so exhausted after a long day of snowboarding that all I want to do is get into bed as early as possible and save my energy for the next day (#boring).
Conclusion
Well, that should give you a rough idea of how to start planning your ski/snowboarding trip. I hope it helps. If you have any questions, let me know in the comments below.